Brooksides Hall is available for rentals* for parties up to 125 people.
Brooksides Hall is the perfect choice for the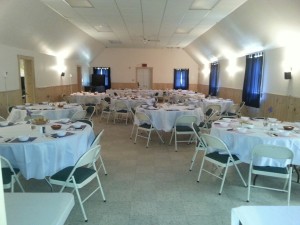 budget conscience customer looking for a convenient and attractive rental facility or the customer who has an unlimited budget to transform the hall into a polished event.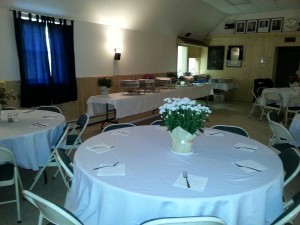 This smoke free facility is very functional and transformable to meet any customer's wishes.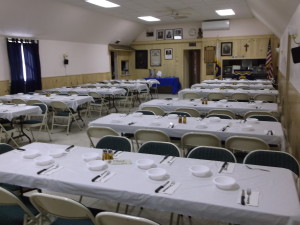 The banquet hall can hold many different kinds of events and functions. This venue can be used for weddings, baby showers, business meetings, music gigs, communions, confirmation birthday parties, sweet 16 parties, corporate events, town functions, holiday celebrations, anniversaries, business parties, and much more.
Brookside Hall utilizes circular (60″) and/or rectangle (72″) tables and folding chairs which can be configured in a variety of ways to meet your needs.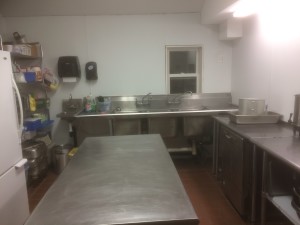 The newly renovated kitchen at Brooksides Hall is available for use with the hall and is perfect for the caterer of your choosing. Amenities include hand wash station, 3 bay commercial sink, stainless steel food prep areas, refrigeration and food warming areas.
For more information on renting Brooksides Hall, please contact Tom Collins at 860-917-3475
*All arangements and agreements for halls rentals are with Brooksides Inc and not The Knights of Columbus